Making headlines for the release of his third album 'Divide,' Ed Sheeran has held the top sixteen spots of the music charts with every song on his album, an impressive feat that has never been accomplished by an artist before.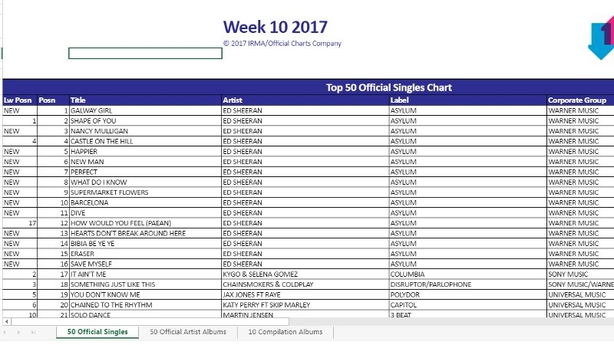 With over 270 million streams on Spotify alone, the combined amount of views on his official YouTube page have amassed over a billion. Pretty good as far as first week numbers go.

Not only has the album gone platinum, but actually double platinum, something that most artists take months or even years to accomplish. That's quite impressive to do so in only a week.




Now we just have to wait and see how long it takes for one of the songs to hit the billion mark. If Sheeran keeps these numbers consistent, we're sure that he'll hit that goal very soon.